Orange County's Go-To
Windshield Repair Service
Did your windshield crack but you don't have time to take it to a shop? International Auto Glass & Window Tint brings our shop to you. Our mobile windshield repair services keep cars on the roads of Long Beach, Los Angeles, Yorba Linda, Placentia, Anaheim Hills, and other Orange County communities.
Our team is the best in the business because we commit ourselves to top-quality customer service. Whether we drive to you or you bring your car to our shop, We can repair most chips and cracks without a trace. If a windshield can't be fixed, we'll replace it securely and cleanly. We also offer auto tinting to keep the sun out of your eyes during your drive. With our help, you don't have to worry about cracks, smudges, or glare. You just get to enjoy a clear view and a safe drive.
Car Windshield Replacement Brought to You
We all know the frustration of trying to work your schedule around a repair shop's hours of operation. Our mobile services take the stress out of car repair. The reason our clients love International Auto Glass & Window Tint is because our car windshield replacement, repair, and tinting services are as mobile as you are, for no extra jobs. We bring the shop to you the same day you schedule an appointment. We show up, do our job, and get you back on the road in no time.
If you are curious about our services, take advantage of our free quote over the phone. We'll discuss the entire project with you and determine its scope so you know exactly what to expect. Still unsure? Take a look at our past projects to see our commitment to quality results you can trust.
International Auto Glass & Window Tint keeps gives you a safe, clean, glare-free windshield and all the benefits that come with it. Don't risk an unsafe drive by ignoring a crack.
Call today to set up your same-day appointment.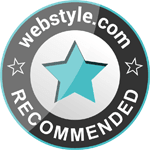 Great service and professionally installed. Very happy with the service and their employees. Price of parts and Labor is cheap and I highly will recommend to others. Ask for Phil.

Ramsey M. Long Beach, CA
Great and speedy service! They met me at my work parking lot, I handed over my keys and 45 minutes later I got my new windshield! Clean and solid job! Communication was also quick, clear, and accommodating.

Monica C. Los Angeles, CA
Quick response to quote. Great customer service, great tint work. Eddie you guys are amazing. So happy I went to your shop after searching for some time. Great experience and extremely satisfied with the work!

Esther G. Long Beach, CA
...